About KTTA
| | |
| --- | --- |
| Name | International Kimwipe Table Tennis Association |
| Headquarters | 2 Pluto |
| Number of members | 0,000,637 (as of 12 February 2022) |
History
In 2008, International Kimwipe Table Tennis Association started its history. We defined Kimwipe table tennis as a scientific sport. In the early stage, we were forcused on establishing the rules for Kimwipe table tennis and observing how many people in the world were interested in it. We found that there were at least several thousand potential kimwipers, those who would be interested in the sport.
In 2010 we created an account at Twitter and launched the on-line registration system, which resulted in drastical increase of members. As of 5th December 2010, the number of our members reached one hundred. Then we found a new function of scientific sports. It is a communication tool. A lot of people started to communicate with each other playing or talking about Kimwipe table tennis.
In 2012 we set up an association for Kimwipe table tennis at the University of Tokyo, whose operation is now not under the control of KTTA. It has become the most famous players' organisation in the world. Additionally, we published the first edition of rules for Kimwipe table tennis on-line. The rules caused a controversy because they were incomplete.
KTTA committee for rules gave up establishing the rules because they faced with too many problems to handle them. On the other hand the community of scientific sports has grown enough to discuss everything about Kimwipe table tennis. In 2016 KTTA published the first peer-reviewed journal on scientific sports titled Scientific Sports for anyone to discuss rules for Kimwipe table tennis.
Frequently Asked Questions
Is a scientific sport a sport?

No. Scientific sports are neither sports nor science.

Is KTTA related to the manufacturer of Kimwipes®?

No, we have nothing to do with the manufacturer of Kimwipes, Kimberly-Clark nor its subsidiaries.

Is Kimwipe table tennis famous?

Yes, it's famous.

Who is the first person to play Kimwipe table tennis?

We don't know.
Offices
Headquarter
2 Pluto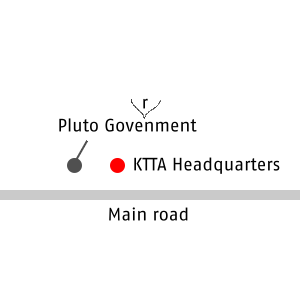 Japan Division Tokyo Office
2-8 Zeroban-cho Chiyoda-ku Tokyo 102-0086 Japan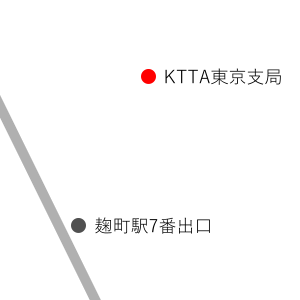 Japan Division Nagoya Office
Suika Tower Meieki 21F Corridor, 6-3-11 Meieki Nakamura-ku Nagoya-shi Aichi 450-0000 Japan